JESSICA
Obviously I've heard that story since I was a kid, but the way you told it, I felt like I knew him—
WILL
Peter? That's pretty high praise—
JESSICA
Like when people kept asking if he was with Jesus, and Peter kept being like, I don't even know that guy.
WILL
(Agreeing) He was being kind of a jerk—
JESSICA
And how Peter's in this sort of daze, like he's being reckless, and he doesn't even realize what he's doing, when he's denying Christ—
WILL
It's brilliant, right? The psychology's so modern, if you think about—
JESSICA
I bet it really hurt Christ's feelings when Peter did that.
WILL
Well. Probably not as much as the Romans did—
JESSICA
I bet Jesus was really upset about it. Like, Man, I put so much time and effort into this guy, and he just gives me nothing in return. It's like we don't even have a legitimate thing going on, because he won't acknowledge we're like… special friends.
WILL
I'm sure Jesus got over it.
A short pause.
JESSICA
You think he was married, like people say? To Mary Magdalene?
WILL
Oh yeah, they picked a china pattern and everything. With those little fishes on it—
JESSICA
Because I wonder. Was Jesus good to her? Or was he this rugged, sorta hipster-y, intellectual… a-hole… who had everything figured out and just never felt the need to make any manner of commitment to the woman he was sleeping with?
WILL
He was pretty busy, saving mankind—
JESSICA
I mean yeah, when people called her a prostitute, I'm sure he loved getting up on his soapbox and being like, That's not cool, guys; love your neighbor. But when they were alone together, and she was like, Okay Christ, we need to define this relationship—
WILL
Jess—
JESSICA
He probably just said some mess about not believing in labels, made her split the check at dinner—
WILL
Maybe he was a feminist—
See Abby Rosebrock's Different Animals at the Cherry Lane Theatre, April 20 through May 26
Read a bit over the next three issues of Little Star Weekly
Read her fantastic poems in Little Star #3 (2012)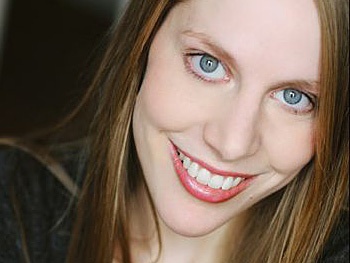 See Abby Rosebrock as Molly in her new play, Different Animals, at the Cherry Lane Theatre