Last month in our digital edition, Little Star Weekly, we inaugurated an ongoing series, a correspondence on poetic means in the English of here and there (England and the UK) by Rowan Ricardo Phillips and Glyn Maxwell. 
Read Glyn's first installment in Little Star Weekly here  and the ensuing correspondence here in our diary.
Here is letter #4.  
Dear Glyn;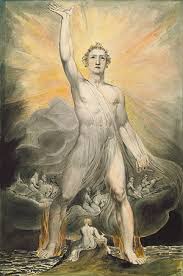 I'm slow, so so slow, to respond for lack of a moment to think aside from my having made a mental note to remember to say, "You're right, Glyn." You're right, Glyn. (You're certainly right about Schnackenberg and Oswald [see letter #3]: beyond recommended reading). You're right about everything here except for the part about cutting off fifty more campuses due to your ideological trespasses: academic programs love being told they're doing it all wrong; especially when it's delivered wrapped in an accent. (I know, I know … Who's got the accent? But I digress.)
Whitman, who bounced up and down on top over the same ideas until they heated up and reached critical mass. Whitman was also an editor of himself like few before or after. American renewal, parthenogenesis, etc. But come to think of it, American poetry seems to work via explosions; someone bursts onto the scene. Their British counterparts seem in their branching out more filial and organic (with apologizes to Byron who, as we all know, one day woke up famous). But British and American poetry seem, in general terms, to share a tendency toward appropriation and a subsequent retroactive search for the source—our poetry rarely finds itself in the sun of its source. Whether the English ballads (where did those come from again?), ghazals or free verse (a.k.a. vers libre), the egg tends to get lost in the omelette. Which makes sense since the English language is like that, too. Poetry is the creative elaboration of a syllable, set to syllables—it is an idea set to an idea of music. And when a poet maintains in the vowels, rhythms, phrases, and punctuation something that feels feral and utterly necessary, I feel pushed back toward a first idea even as my mind hurtles toward the future implications to which the poem's presence in and of itself alludes. I was about to bring up Dylan Thomas here and in particular how I can read "Fern Hill" every day all day, because it always feels to me like it's making new space for its language in the ways I've just described. But maybe that's too willful a turn; it seems so.You have nothing like Whitman, true, but you have Blake. And Blake was multifoliate, more varied in his vision than
Non-sequitur #1: I've enjoyed watching from a distance as The London Review of Books published August Kleinzahler seemingly poetry issue after issue. The LRB is the LRB and Kleinzahler's poetry is so puckishly, robustly American; even his two home towns, Jersey City and now San Francisco, practically bookend the continental US.
Not quite non-sequitur #2: It is always pointless to say that you miss New York, but never pointless to say that you plan to come find me to take in a game. I'm always up for a game.
Not at all non-sequitur #3: The repetitions in The Ground are all intentional. I'm fascinated by the differences between

repetition and accretion: the work as a whole hoped to contain as much of the latter as the former.
Non-sequitur #4: Auden awarded Robert Hayden the Hopwood Prize at the University of Michigan in 1941. This gets no mileage anywhere, but the idea of the 1941 Auden reading the 1941 Hayden is a great allegory for the synergies between British and American poetry that hibernate between all of this hoo.
Warmly,
Rowan
Read the rest of the correspondence here.
Rowan Ricardo Phillips' second book of poems, Heaven, appears this month. Glyn Maxwell's most recent book is Pluto, and his Collected Poems came out in 2011.
For news of our next installment, send us an email: